American Legend Cooperative is an agricultural cooperative that serves to unify the business of mink farmers in Canada and the United States and market the best mink in the world. The cooperative was established in 1986 as a merger of the Mutation Mink Breeders Association (MMBA) and the Great Lakes Mink Association (GLMA) and owned by 220 members. As a cooperative, the company was owned, operated, founded and capitalized by mink producers from Canada and the United States.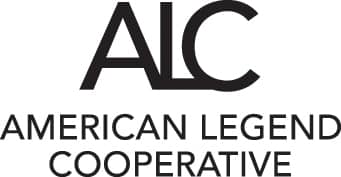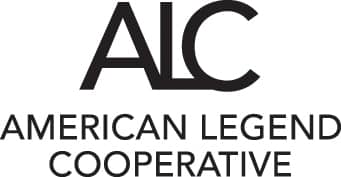 The company was established to allow mink producers in North America to serve their consumers better by ensuring quality control and regulating the marketing of mink pelts more efficiently and effectively. The cooperative also functions as a marketing company with its head office in Seattle, Washington, USA, and has global representatives or field offices in London, Tokyo, Amsterdam, Stockholm, Milan, Shanghai, Seoul, Moscow, Montreal, Helsinki, Shanghai, and Kastoria.
Formerly known as Seattle Fur Exchange, American Legend Auctions is the oldest and most celebrated fur auction house in the world and a global powerhouse at the research, marketing, and promotion of fine fur. Seattle Fur Exchange commenced its operations as a store in 1898, where miners who need a reliable source of income exchange wild Alaskan furs for much-needed supplies like clothes, food, and tools. Within a short while, this barter business developed into a full-fledged fur skin auction house.
Today, the American Legend Cooperative is a world's leader in the promotion and marketing fur products and is best known for its American legend® and Blackglama® brand of fur which are a statement of style and a symbol of class. It also offered North American Wild Fur, European mink, and European and North American farm fox and was the first American auction house to sell Russian Sable.
Scientific research in genetics brought about the innovation in the collection of minks as finer quality furs, and more colors are possible. Since Mink fur is indigenous to North America and has been raised there for more than a period of 100 years, the development in the art of mink production has given ALC the right to name its fur the finest in the industry. About 10 – 2 percent of the world's mink crop is cultivated in North America, and the mink fur produced in this region has a shorter nap thus, resulting in a higher fur quality preferred by the markets.
Although the American Legend is over a century old, it is the world's most efficient, modern, and technologically advanced fur auction facility. The company provides an excellent environment for conducting sales and the business of buyer inspection. American Legend auctions are market sensitive, fair, and time-efficient and their inspection area are both comfortable and spacious.
American Legend Cooperative market focus is mainly mink wholesale brokers and mink garment manufacturers. Its highly skilled employees work hand in hand with partners at all stages of the mink production from the farm to consumers to ensure that mink from America is known as the world's best.