A fur vest is a comfortable, cozy and stylish accessory, but it will only look marvelous if it is worn the right way, with the right outfit. Learning how to wear a fur vest will help you make the most of this garment and will take your outfit to a higher level.
You may dread the winter season because you have to wear multiple layers over your outfit. You can't flaunt your attire if you have to cover up. Well, that's not an issue anymore!
Combine your vest with a fur hat or a fur scarf and you will have an ability to style your outfit in many extra ways.
There are various different ways to wear different types of fur vests – here's a brief guide you can follow.
How to Wear a Fur Vest
1. A Black Fur Vest
Black is a versatile color for a fur vest and usually goes well with light-colored outfits. Most women opt for an all-black look and choose to wear black jeans, a black sweater with a black fur vest over it. This look can never go wrong or out of fashion.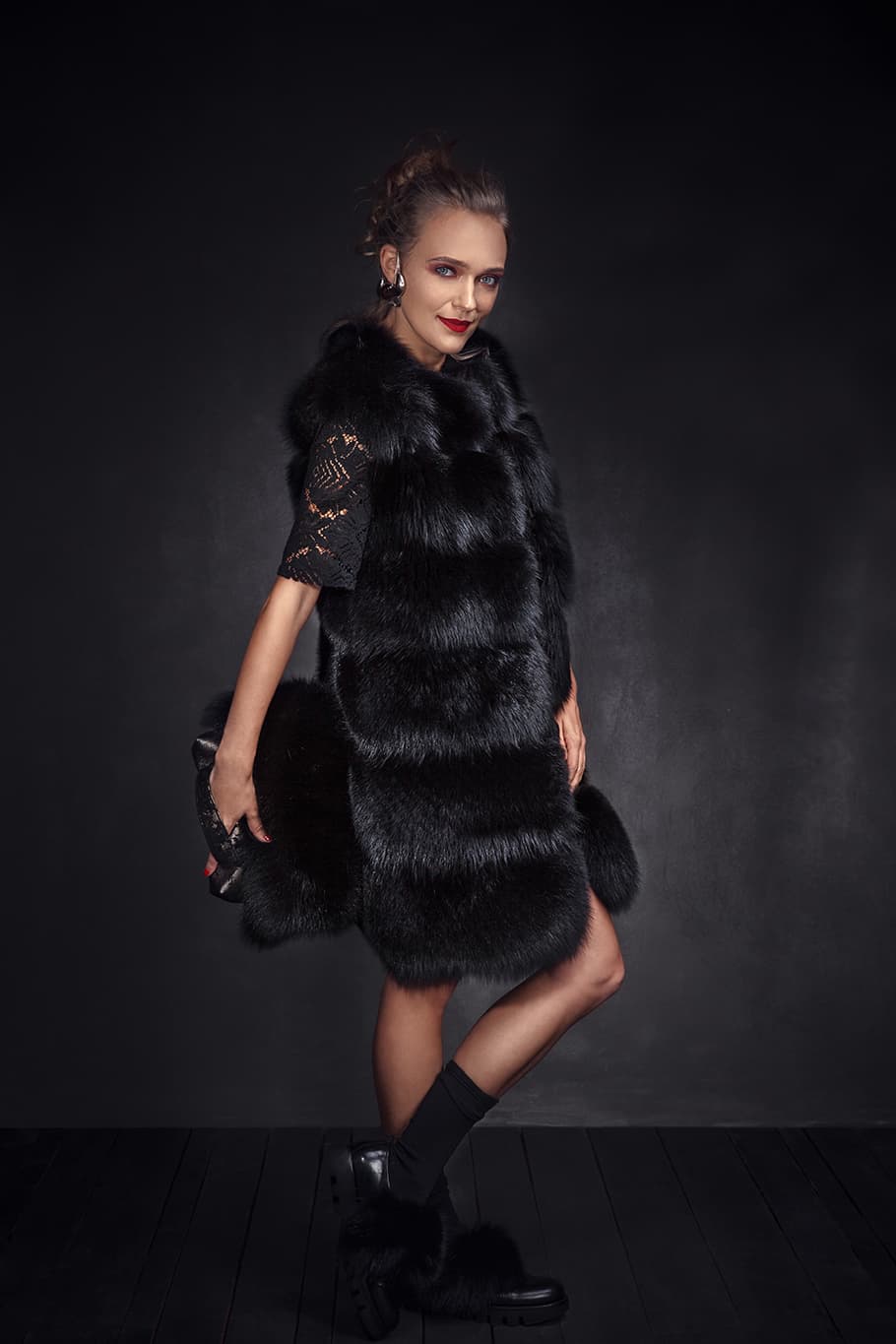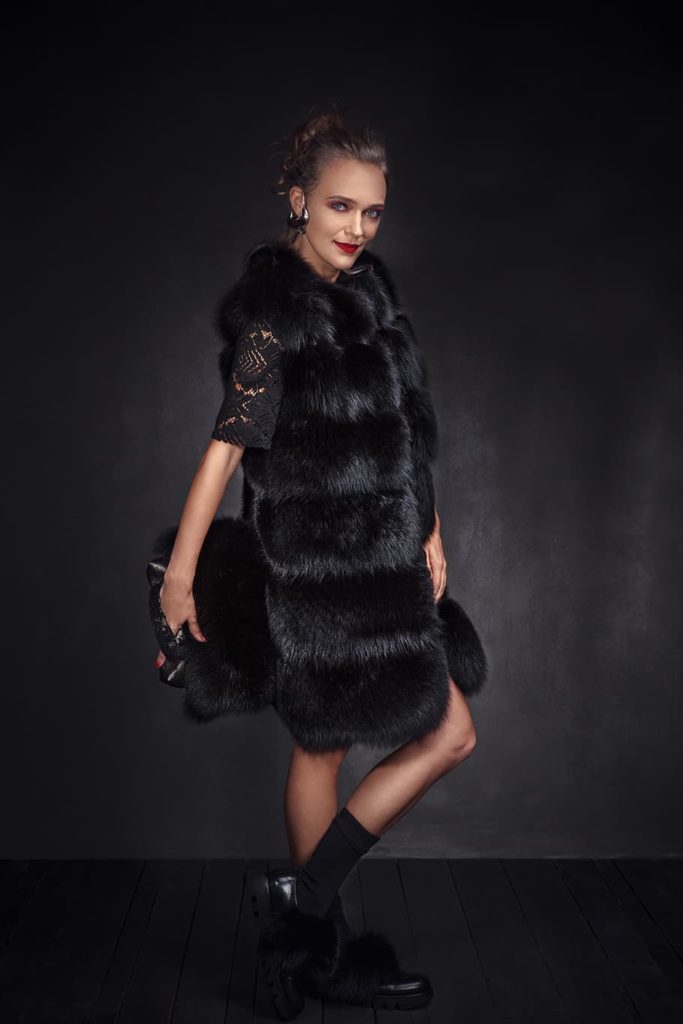 2. White Fur Vest
White acts as a savior in the fashion world. If you're wondering why, think about the time you wanted to wear dark colors like red or dark brown, but worried about how it made you look too "out there" and you eagerly wanted to sober it up.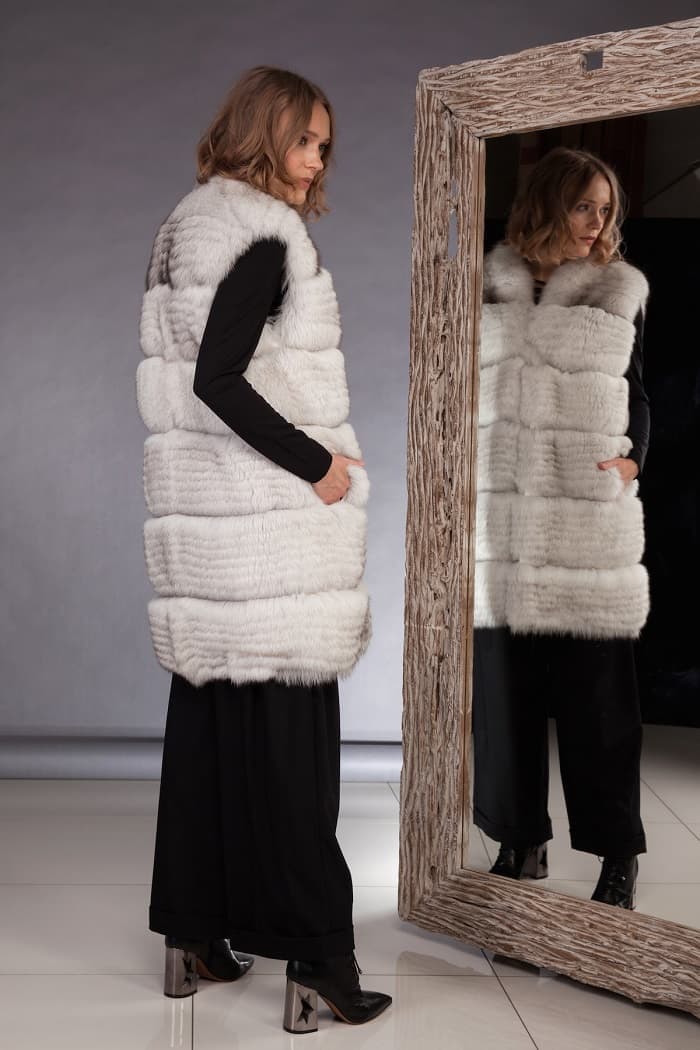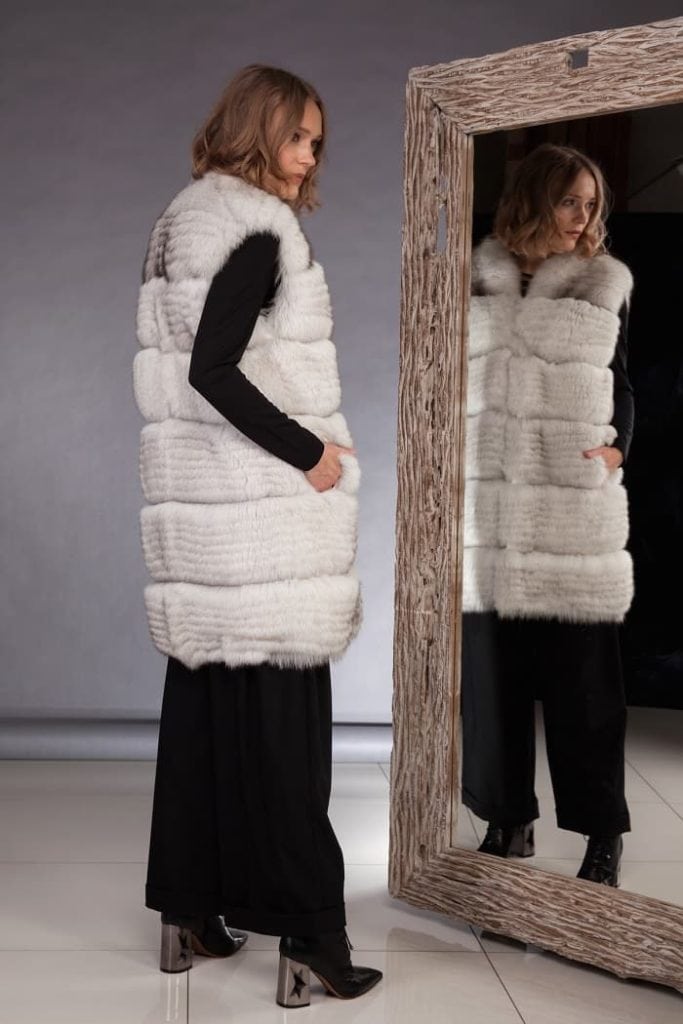 Well, we have the perfect solution for you, as wearing a white fur vest over that scorching outfit will balance out your look in the best way possible.
If you're a fan of pairing black and white, you must notice that often your attire might look drab. However, you can eliminate this problem by wearing a colored fur vest over the black and white ensemble. You will look more refined and professional in every aspect.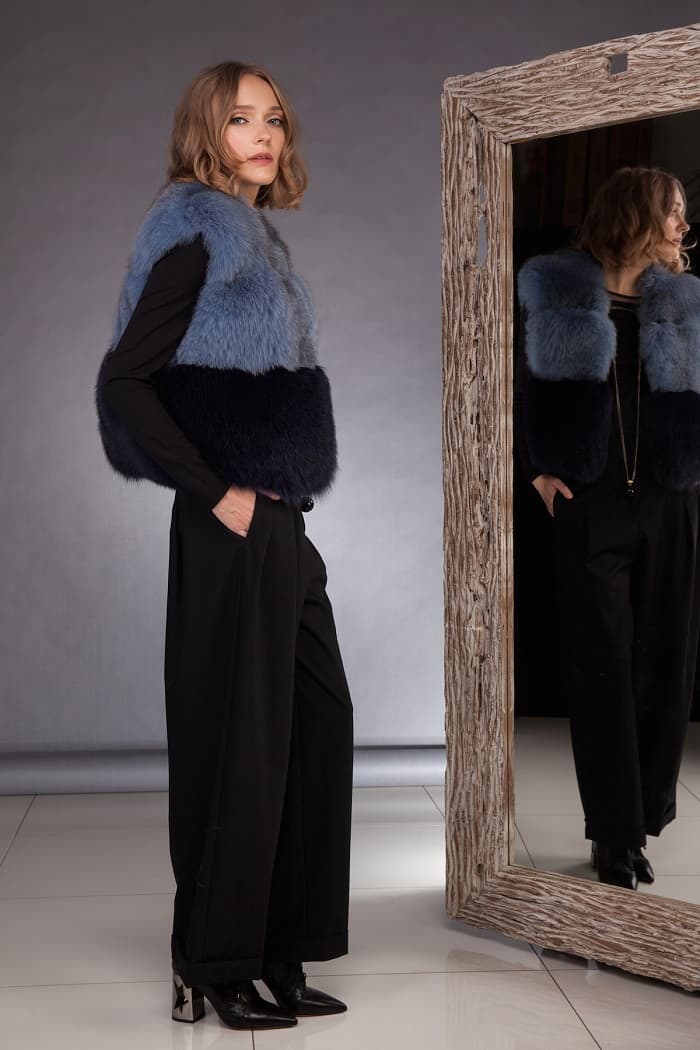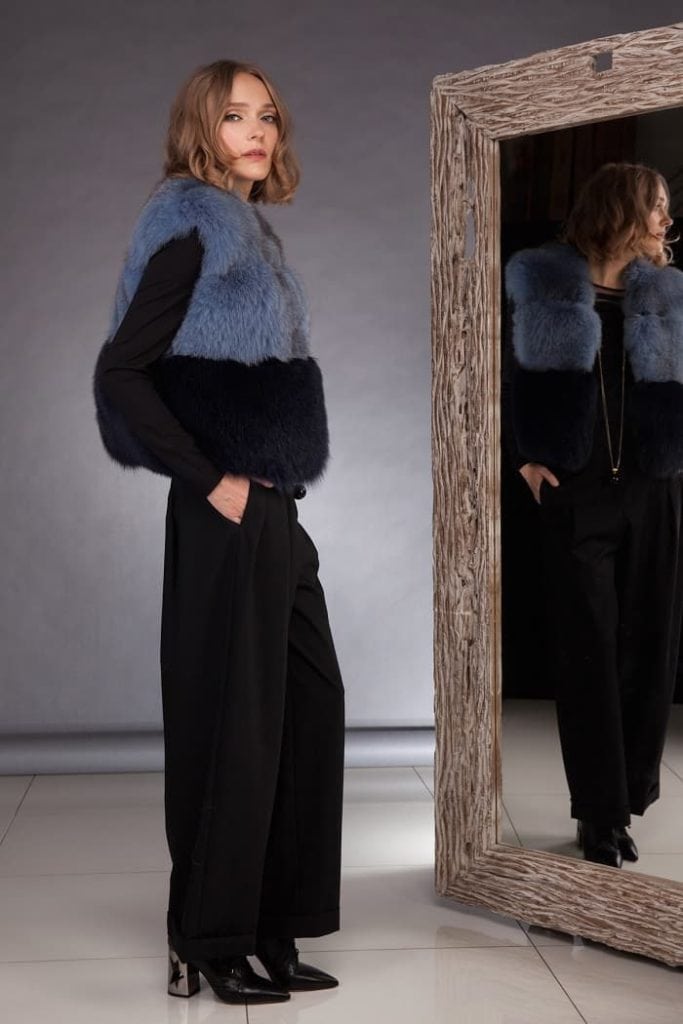 3. Fur Gilet
All-time trendy fur gilets come in a few colors, including silver, grey, black, light brown, and emerald green.
Fur gilet is like a jacket with no sleeves. It looks perfect with shirts, a thin sweater or leather jacket.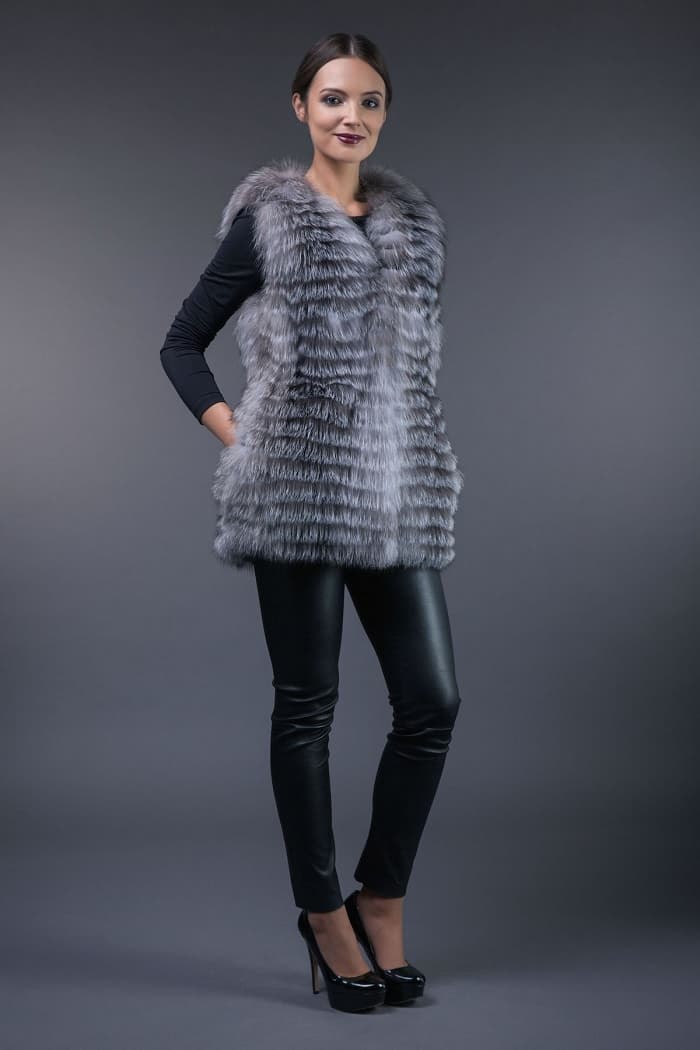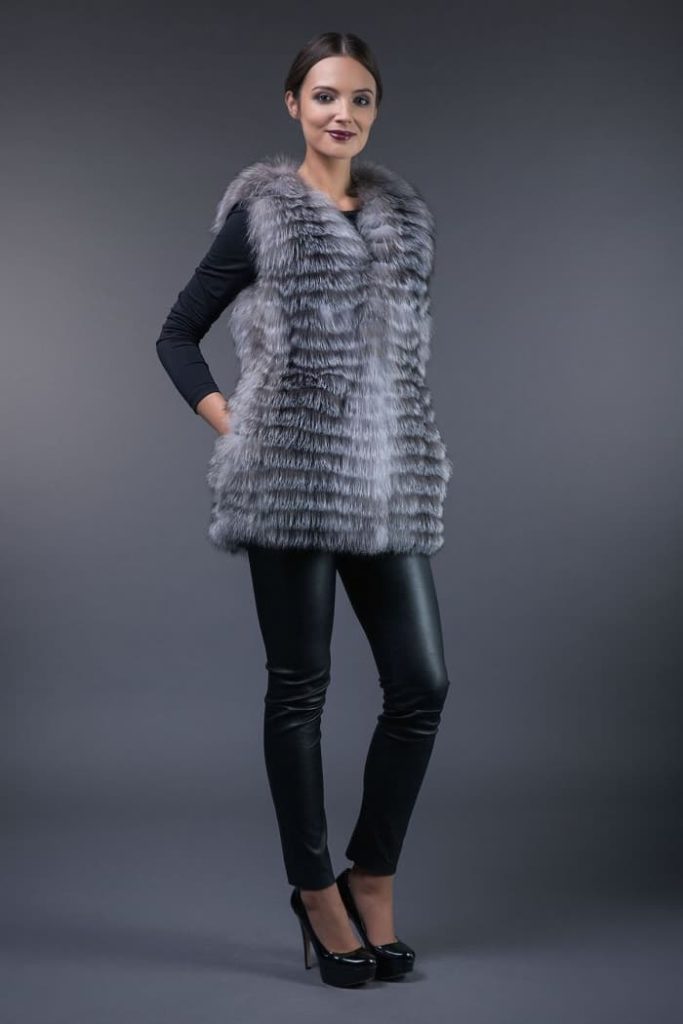 Here are some ways you can make a style statement with a fur gilet:
Wearing a full sleeve, skin-tight shirt under the fur gilet would give off a sensational look.
Pair a light-colored fur gilet with an outfit of a darker shade.
Enhance the decency of your look by pairing a fur gilet with jeans of the same color.
If you are wearing heels, go for a long fur gilet. If you opt for flats, wear a short length fur gilet.
4. Meet Up With Friends
Are you heading out for a spontaneous meetup? Well, regardless of whether or not you planned the outing in advance, you will probably end up clicking a number of pictures. So, what's the right outfit and how to wear a fur vest for this occasion?
First and foremost, is the meet up during the day, or is it a night out?
During the day, opt for something light, like a sky blue top paired with jeans and an egg-shell-colored fur vest.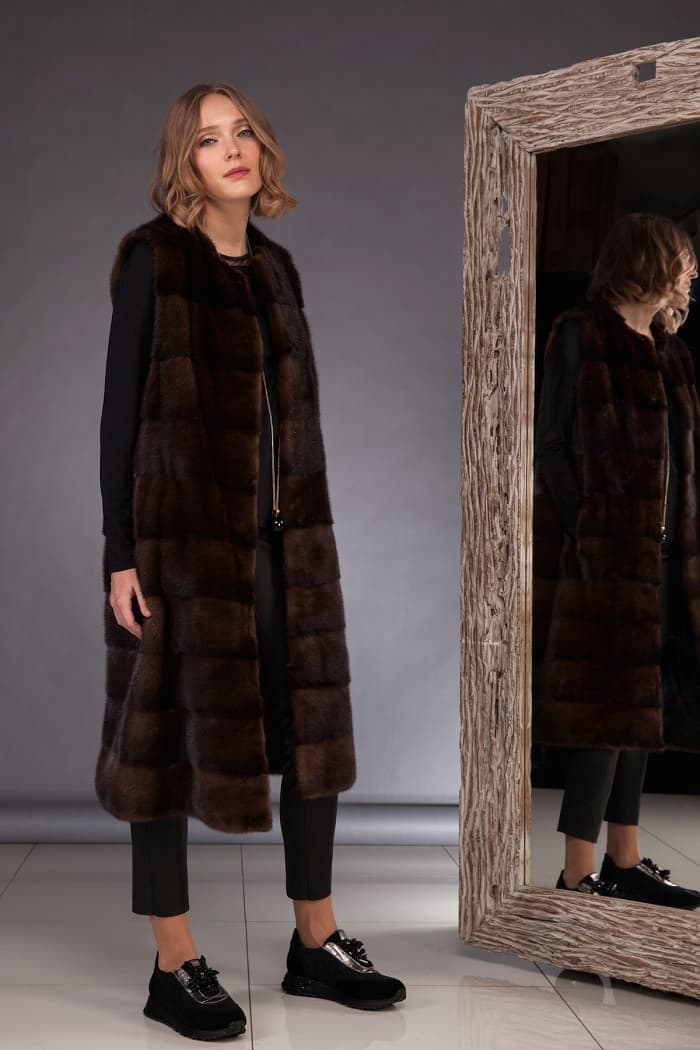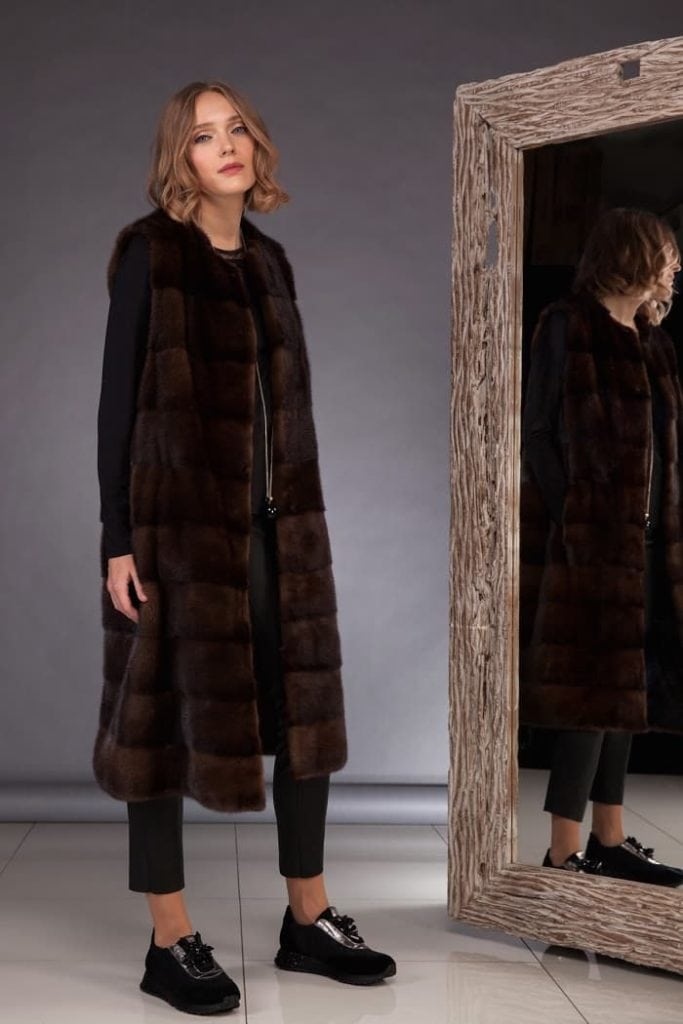 But if it's a night out with the girls, go for a dark, sizzling look and wear a black or dark outfit paired with a fur vest of a similar color.
Remember to wear flat boots in the daylight as you never know if there is a sudden plan for shopping and you wouldn't want a long fur vest to bother you while you look around.
5. Mini Vest
A mini vest won't exactly save you from the cold but can serve you the most stylish look that you've been thinking about.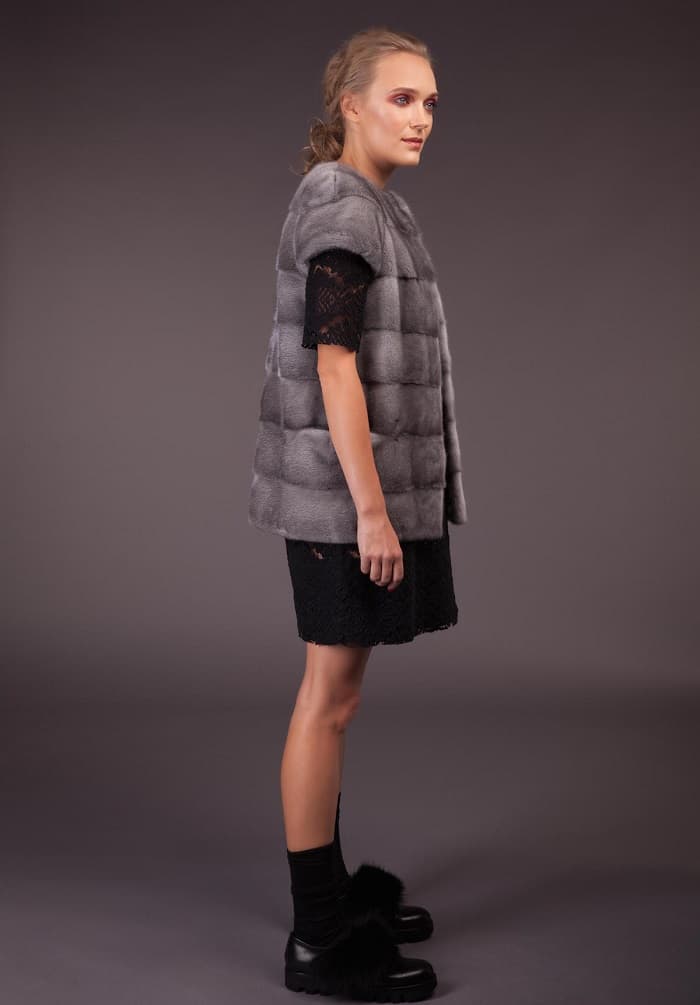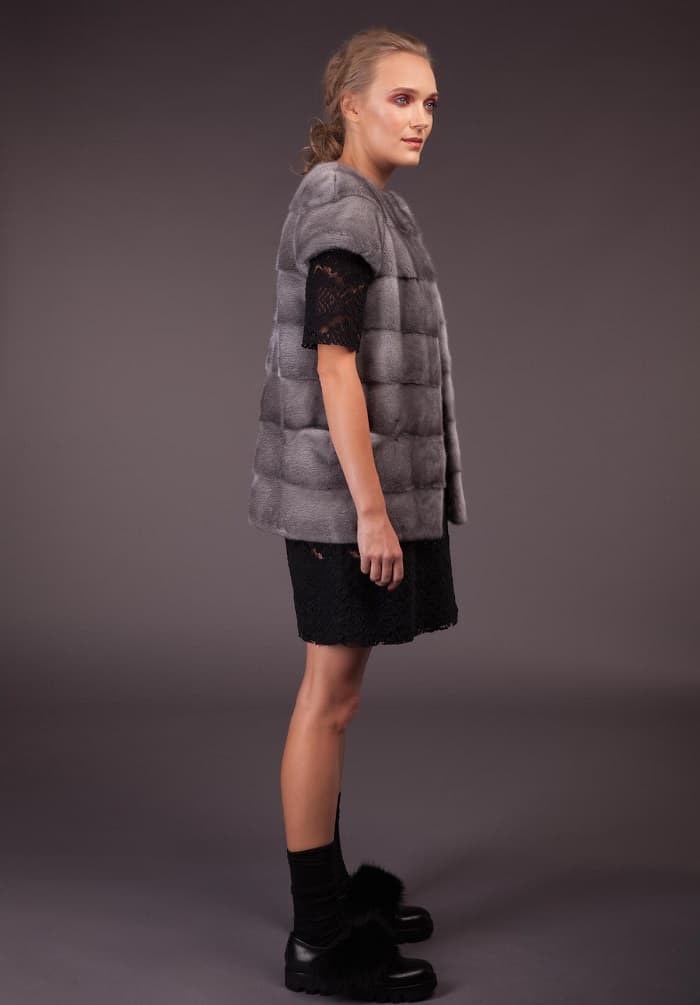 Mostly, you will find it convenient to wear a mini fur vest at indoor events. Also, if you're wearing a dark shade of lipstick, it's better to pair a light-colored fur vest with your outfit.
Also, the mini vest is mostly seen with shiny or matte black leather jeans. Wearing a different pair of jeans can ruin the complete look.
6. Fur Vest Style for Work
A fur vest comes with zero limits and you can wear them on multiple occasions, even at your workplace or for an important meeting.
Work life calls for a decent, but a stylish look, and this is where a fur vest comes in.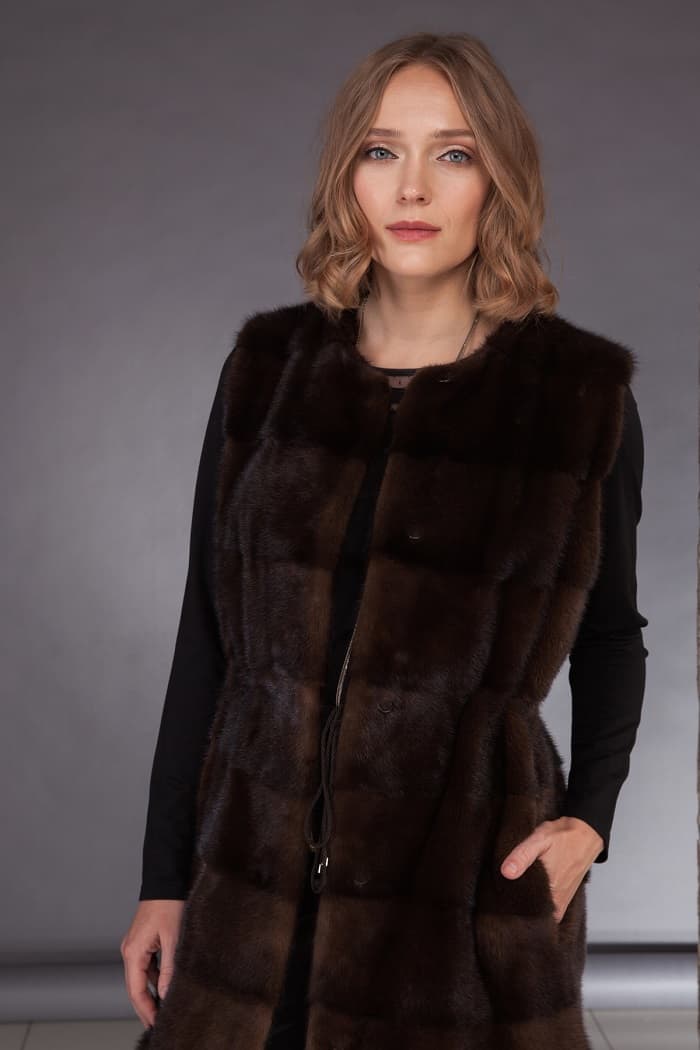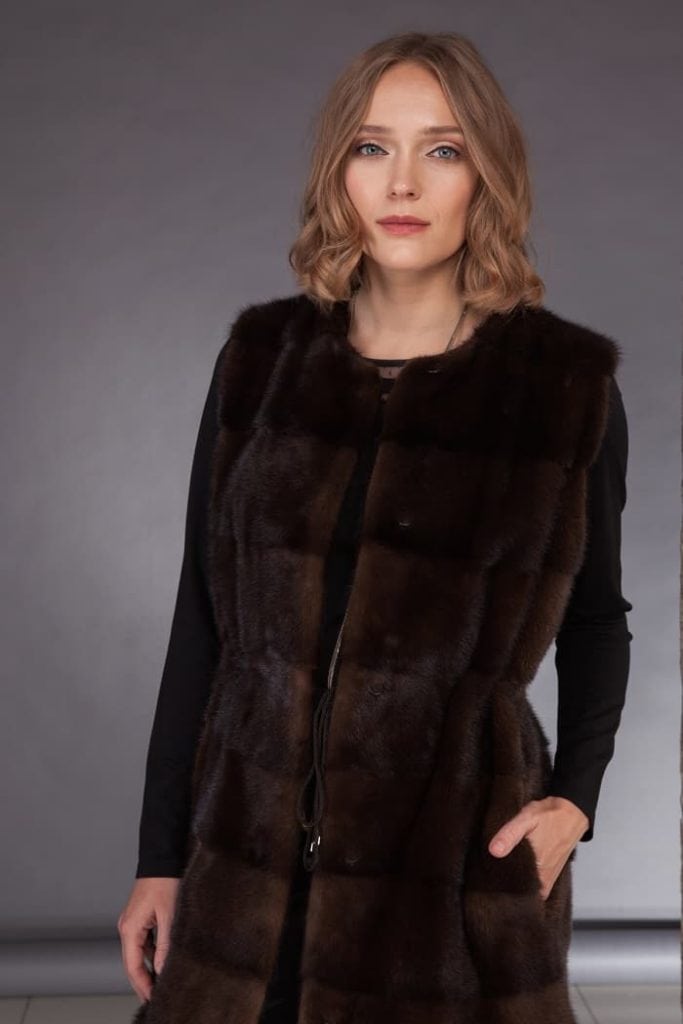 Have an important meeting and you don't feel good in that sweater? And you're wondering how to wear a fur vest, it is simple just skip the boring sweater look, rather pair that white top with a black fur vest, which will give you a sleek but sophisticated look that can even turn into a promotion?
7. Faux Fur Vest
A faux fur vest gives you a dignified and luxurious look, and who wouldn't want that?
Wearing a faux fur vest over a multi-color outfit ruins the look, as the colors of the outfit clashes with the vest. Instead, a monochromatic outfit would go marvelously well with a faux fur vest. You can enhance your entire look and look more graceful than ever.
Bottom Line
A fur vest can never go out of fashion, and will always act as a style statement in winters when you might worry about ways to flaunt their outfits.
Following celebrities for style statements can be tiring, and an easy way out of that fuss would be making a style statement yourself.
What do you think about wearing a fur vest? What is your favorite outfit? Let us know in the comments!